Traditional ánd different!! Shiny on your PAM or……
Blinking yellow strap. Sóó nice!!
Nice pyramid styled one in 24mm. This one is one of my favo's!!!
The traditional indonesian dayak design for your watch!
Beautiful red soft on!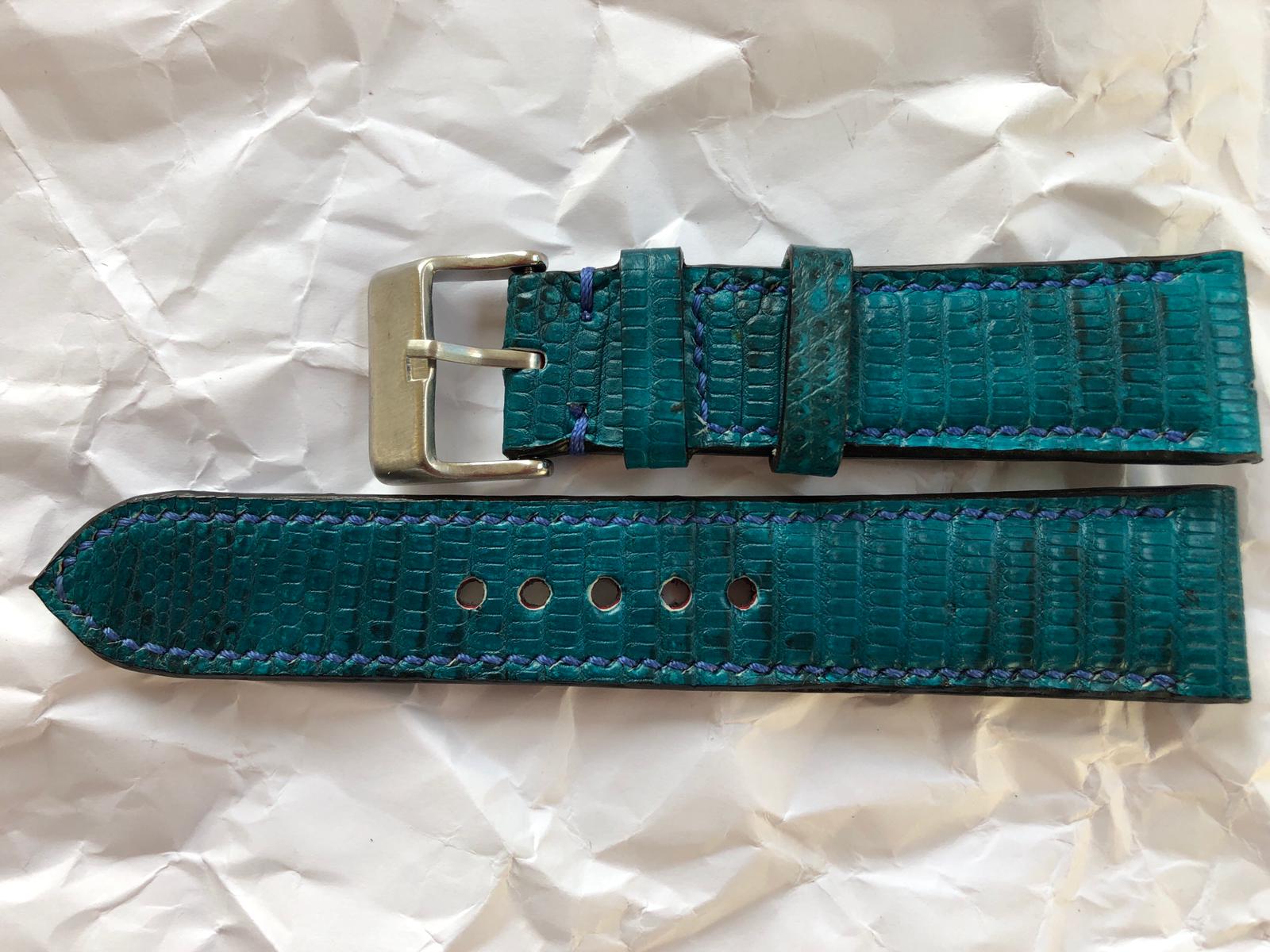 Difficult to see the beauriful greenish colour…
Blue, but different. Dare to be !!!!
This is a traditional Dayak designed one!
Dark brown, go in style!
Soft black one.