Nice golden stitching on this shiney black one.
This is a stylish, traditional brown stitched strap.
This is a croco-beauty; deep red fading to brown!
Half padded with a white stitch.
Half padded and classy.
Highgloss black-white stingray.
Red stitching to stand out!
Go in style with this soft strap.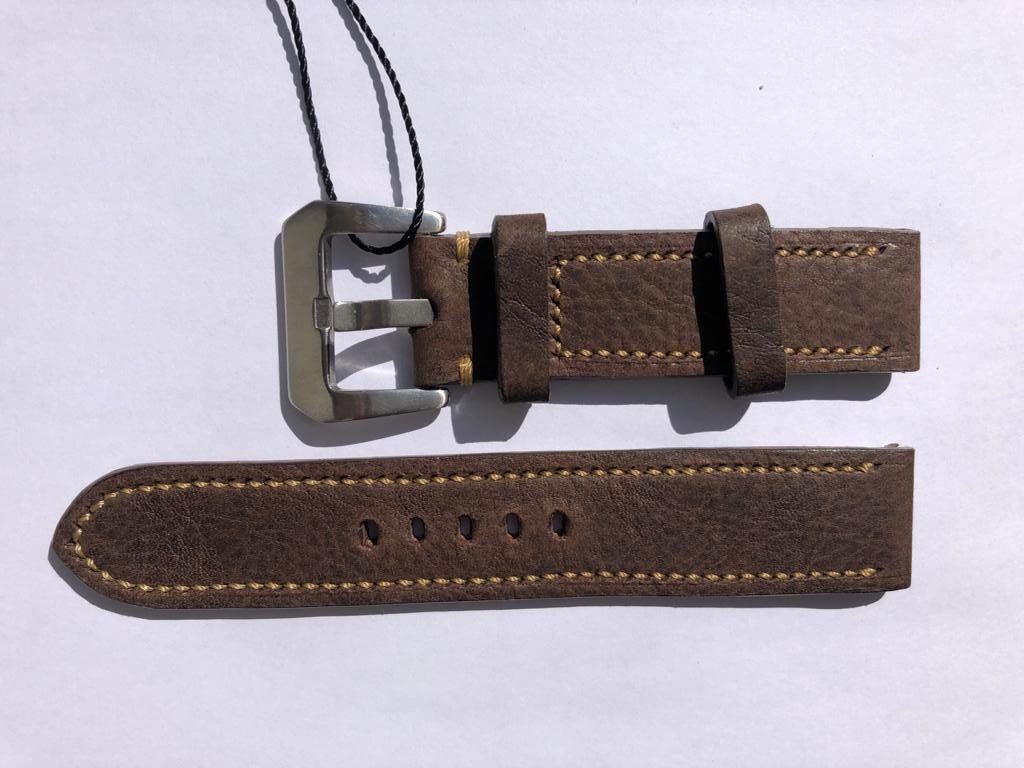 A rough one!
Classic one!